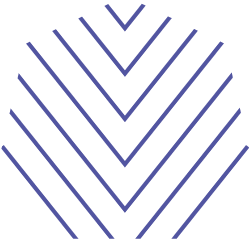 The Shape Up Stack
A powerful scientifically backed formulation made up of all natural high impact ingredients to help you get into whatever shape you want to be in to feel your best. Each box contains 28x chewable vegan gummies, in home compostable, plastic-free packaging.
Natural Metabolic Booster
Preventions Carbohydrate Absorption
Supports Digestive Health
Orders are made fresh, please allow up to 7 days for your order to arrive.
Feel Your Best: Sugar-Free, Vegan Gummy Vitamins
'First time trying these, only on day 3 but already feel a difference! I wanted assistance with weight loss and to improve my mental wellbeing and it's definitely suppressed my appetite and stopped the cravings. I also feel calmer and more focused so would definitely recommend. 10/10 so far.'- Kay Williams, Nourished Customer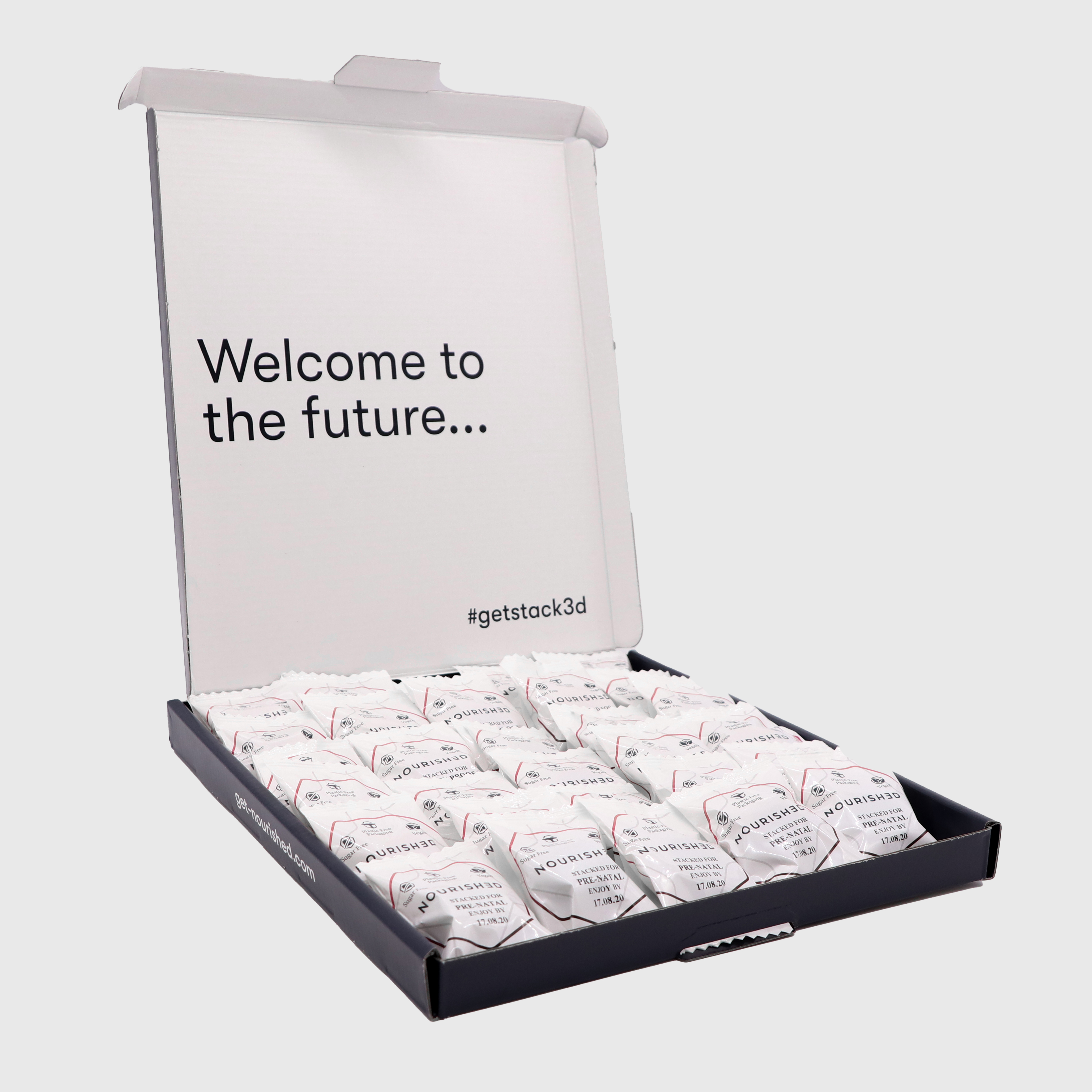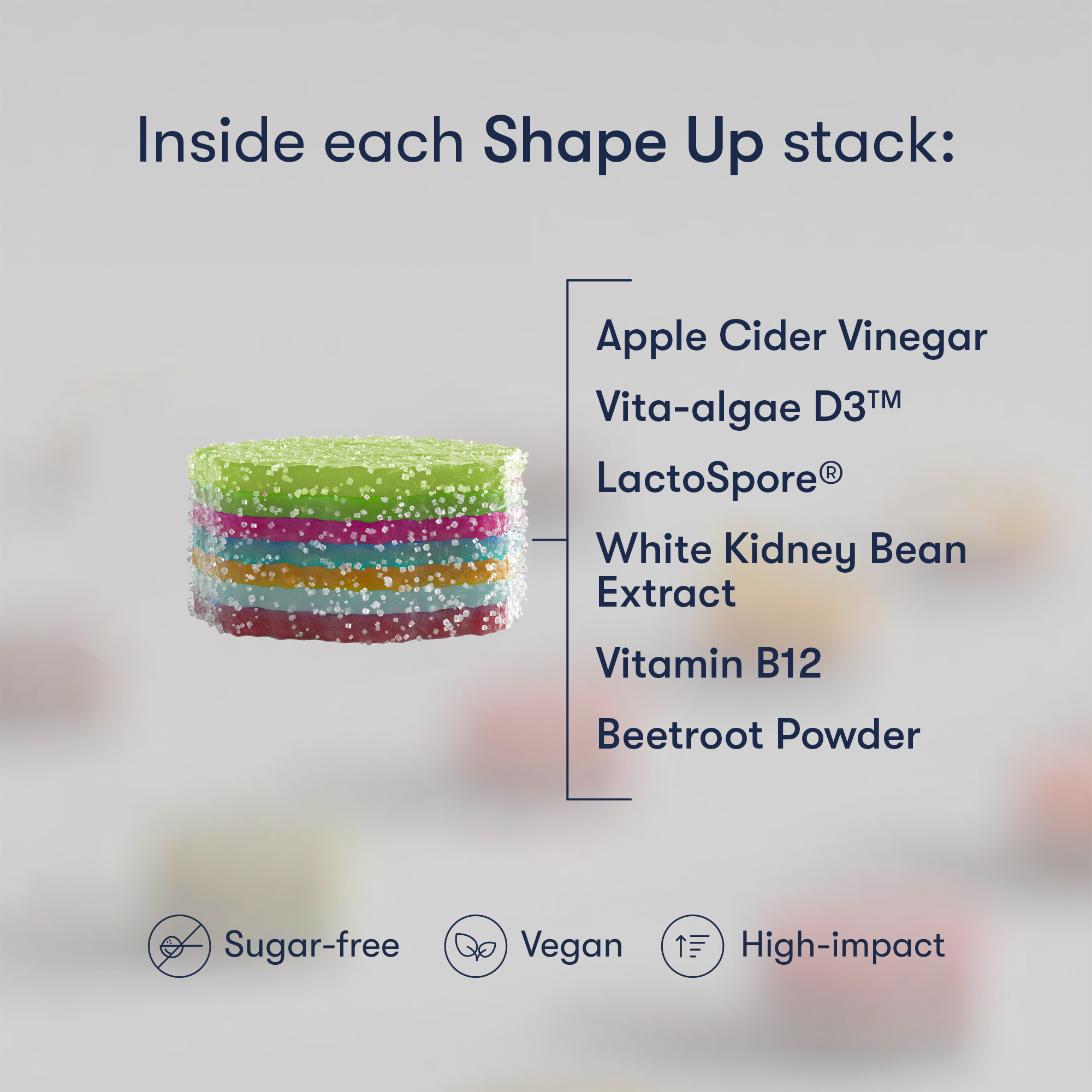 In each stack.
We include x2 layers of Apple Cider Vinegar to ensure you are getting the maximum benefit of our 'Shape Up' stack.
Proven appetite suppressant
Helps increase feeling of fullness
Promotes a healthy gut
Maintains optimal heart health
200mg per serving
Supports cognitive function and nervous systems
Helps maintain strength of bones and teeth
An essential for immunity support
300IU per serving
Fights inflammation around the body
Helps improve digestion and gut health
Enhances absorption of nutrients
200 Million CFU per serving
White Kidney Bean Extract
Aids weight maintenance
Acts as a natural carbohydrate blocker
Prevents the digestion of starches
Helps suppress appetite & reduce cravings
100mg per serving
Vitamin B12 (Cyanocobalamin)
Rich in natural energy boosting properties
Great for supporting sore muscle recovery
Helps regulate and improve sleep cycle
3.75mcg per serving
Shown to improve endurance & stamina
Great for supporting sore muscle recovery
Naturally rich in nitrates and antioxidants
3.75mcg per serving
High Efficacy & Absorption
Nourished vitamin stacks are made fresh to order and we guarantee at least 99.5% efficacy on all of our products so you can trust that you are getting the maximum benefit and impact of the nutrients inside. In addition, all of our gummy stacks are made with a patented vegan gel delivery system, allowing for a higher-bioavailability of the actives inside and allowing them to be delivered into the bloodstream, up to 5x faster than pills or capsules.

Learn More
Love love love Nourished. 5*****
'Love Love Love Nourished. Simple and effective way of getting the supplements of nutrients I need and have noticed a significant decrease in appetite throughout the day too."
*****
Sophie, Nourished Customer

Feefo Vitamins
Brilliant Nourished Stacks
"I've been getting the nourished stack for a long time now and they are brilliant I feel like I have more energy, not eating between meals, feel like I'm back to my normal self would recommend to family and friends."
*****
Hannah, Nourished Customer

Feefo Reviews
Everything I need
"Fantastic service and a great product that is very tasty. A great way to ensure that your body is getting what it needs to help stay healthy."
*****
James, Nourished Customer

Feefo Reviews