The High Flyer Stack
A custom blend developed especially for the Work Hard Play Hard go getters. Helping you to stay energised, focused and fighting fit no matter what life throws at you. Each box contains 28x chewable vegan gummies, in home compostable, plastic-free packaging.
Energy Boosting
Focus & Cognitive Function
Stress Relief & Mental Wellbeing
Supports Immune System
Orders are made fresh, please allow up to 7 days for your order to arrive.
Powering You Through: Sugar-Free, Vegan Gummy Vitamins
'I absolutely love everything about this product. From buying it, where the experience was super smooth and fast and completely spot-on for me to the actual chewable candy that I love and helps me focus. I've stopped taking it for a week and noticed real difference in my ability to concentrate under pressure. I started taking it again after this week-off and everything was back to "hyper focus". Totally recommend this.' - Roy Cohen, Nourished Customer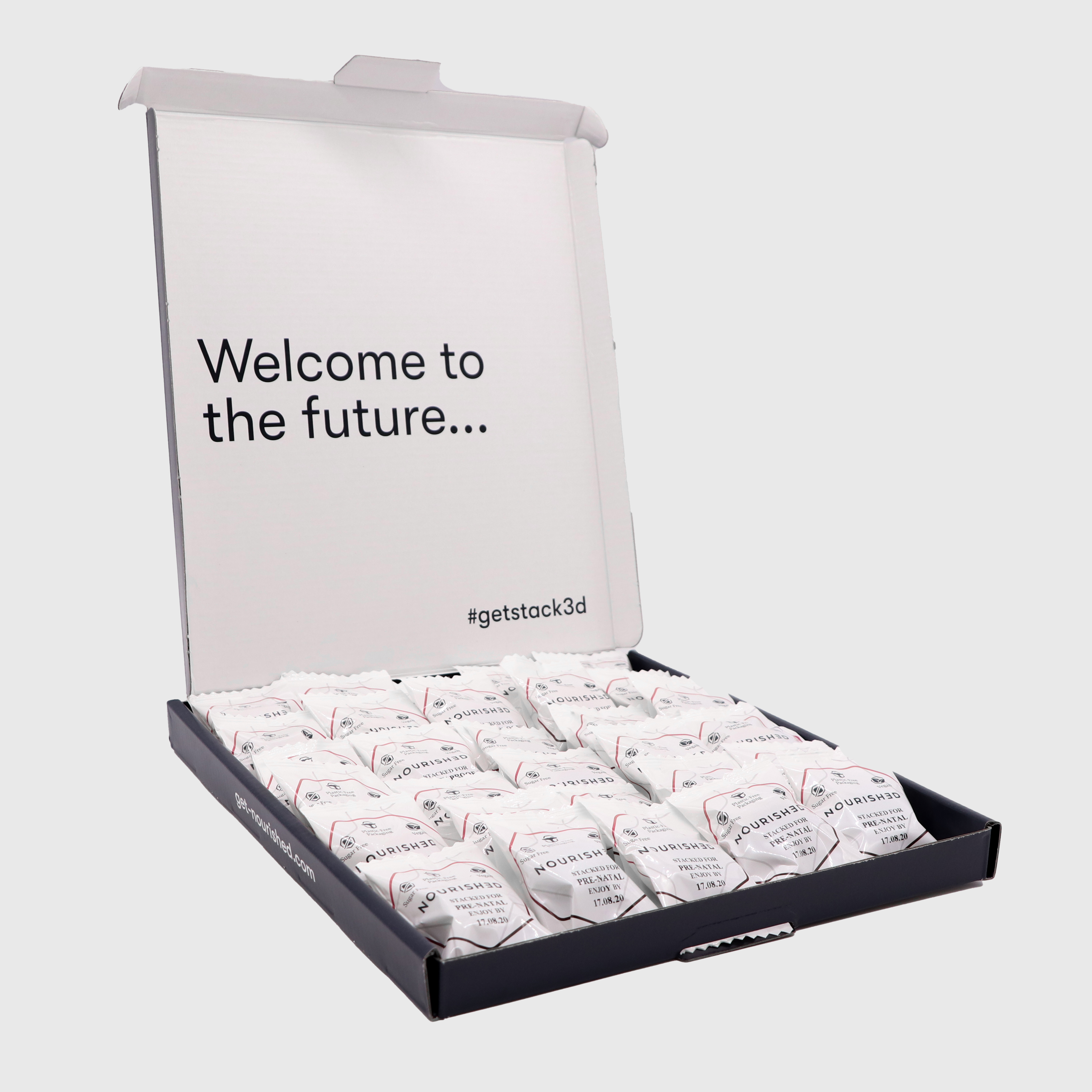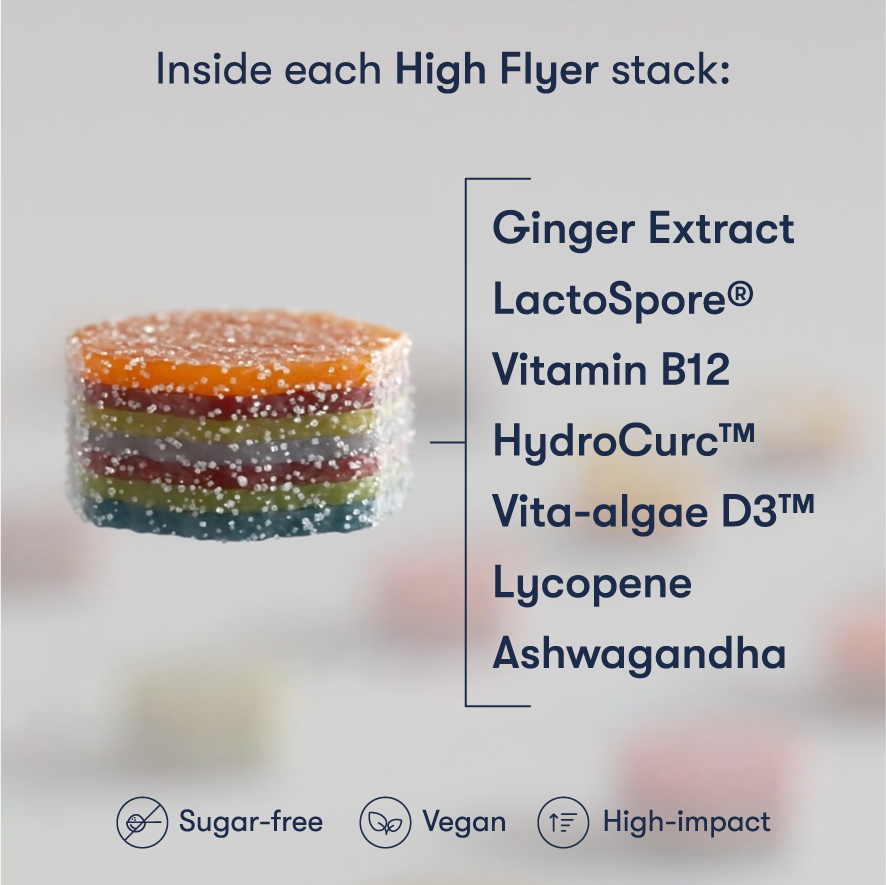 In each stack.
Supports with reduction of cortisol and stress levels
Helps reduce anxiety and tension
A powerful anti-inflammatory
Helps improve focus & cognitive function
100mg per serving
HydroCurc™ & Black Pepper Extract
Enhances memory & cognitive function
Packed with powerful anti-inflammatory properties
Supports hormonal balance & overall wellbeing
96mg per serving
Strong antioxidant properties
Supports the bodies natural protection against free radicals
Beneficial effects on your eyes, brain and bones
100mg per serving
Commonly used to reduce nausea, migraines and inflammation
Helps reduce muscle pain and soreness
Powerful anti-inflammatory and antioxidant effects
100mg per serving
Helps improve digestion and gut health
Fortifies immune system function
Enhances absorption of nutrients
Fights inflammation around the body
200 Million CFU per serving
Vitamin B12 (Cyanocobalamin)
Increase energy levels
Helps regulate moods and reduce stress
Essential for Vegan diets
Helps to improve sleep
3.75mcg per serving
An essential for immunity support
Aids maintenance of bone and muscle health
Supports mood regulation & overall wellbeing
Enhances memory & cognitive function
300IU per serving
High Efficacy & Absorption
Nourished vitamin stacks are made fresh to order and we guarantee at least 99.5% efficacy on all of our products so you can trust that you are getting the maximum benefit and impact of the nutrients inside. In addition, all of our gummy stacks are made with a patented vegan gel delivery system, allowing for a higher-bioavailability of the actives inside and allowing them to be delivered into the bloodstream, up to 5x faster than pills or capsules.

Learn More
Nourished is the solution.
"When trying too maintain a high variety of vitamins on a daily basis it can become difficult and discouraging when taking multiple vitamins. However, Nourished is the solution to that issue, making it easier and more fulfilling taking vitamins to match a healthy lifestyle."
*****
Jamie, Nourished Customer
Great product that tastes really nice.
"Fantastic service and a great product that is very tasty. A great way to ensure that your body is getting what it needs to help stay healthy."
*****
David, Nourished Customer