The Inner Defence Stack
A powerful combination of 7 high impact micro-nutrients and super foods clinically proven to support the immune system & aid the bodies natural recovery. Each box contains 28x chewable vegan gummies, in home compostable, plastic-free packaging.

Supports Immune Health
Digestion & Gut Health
Supports Natural Recovery
Orders are made fresh, please allow up to 7 days for your order to arrive.
Support Your Immunity: Sugar-Free, Vegan Gummy Vitamins
'I love this product. My vitamins are delivered promptly. The quality of the vitamins is first rate and it feels good to be putting something good into my body. Thank you.' - Suzanne Simone Frazer, Nourished Customer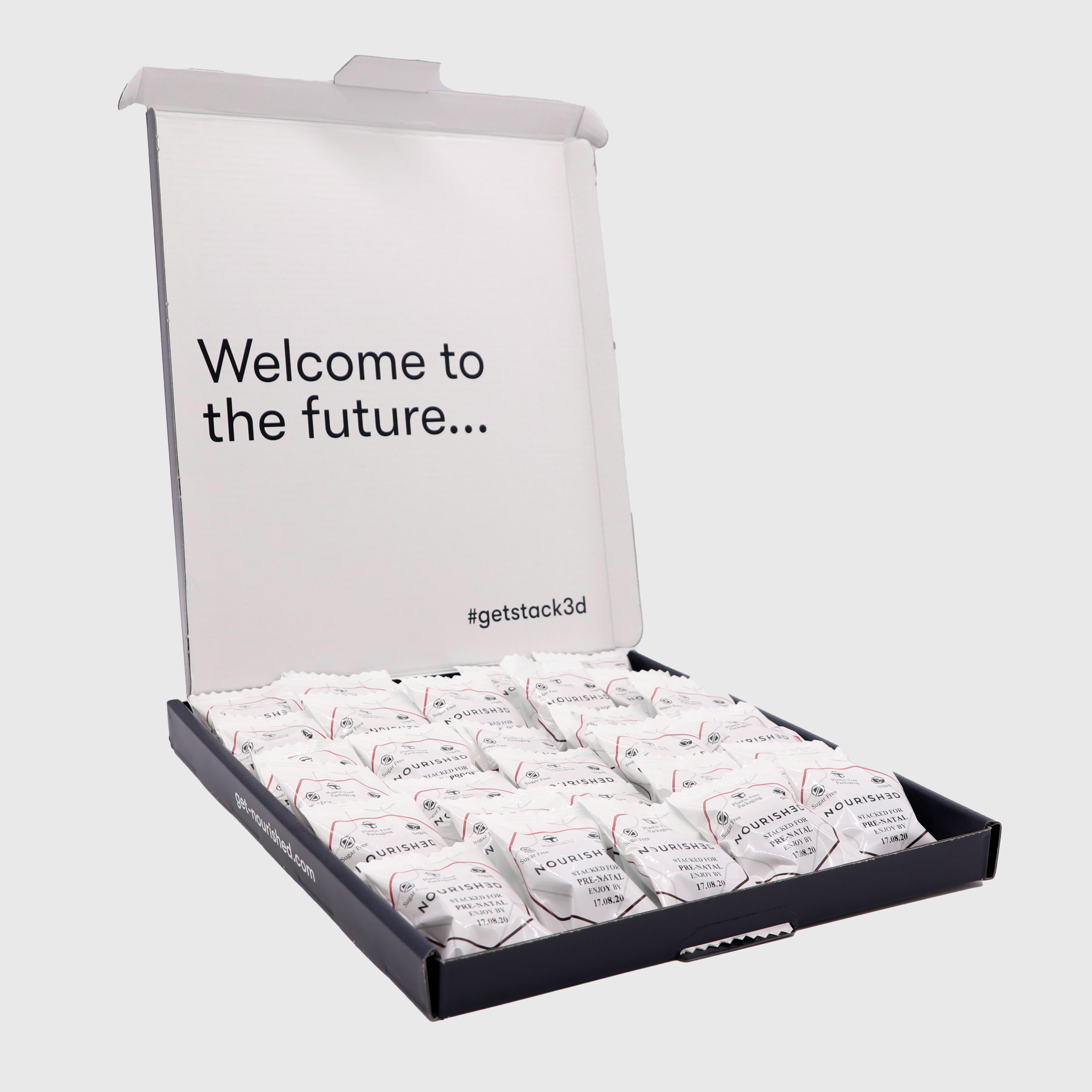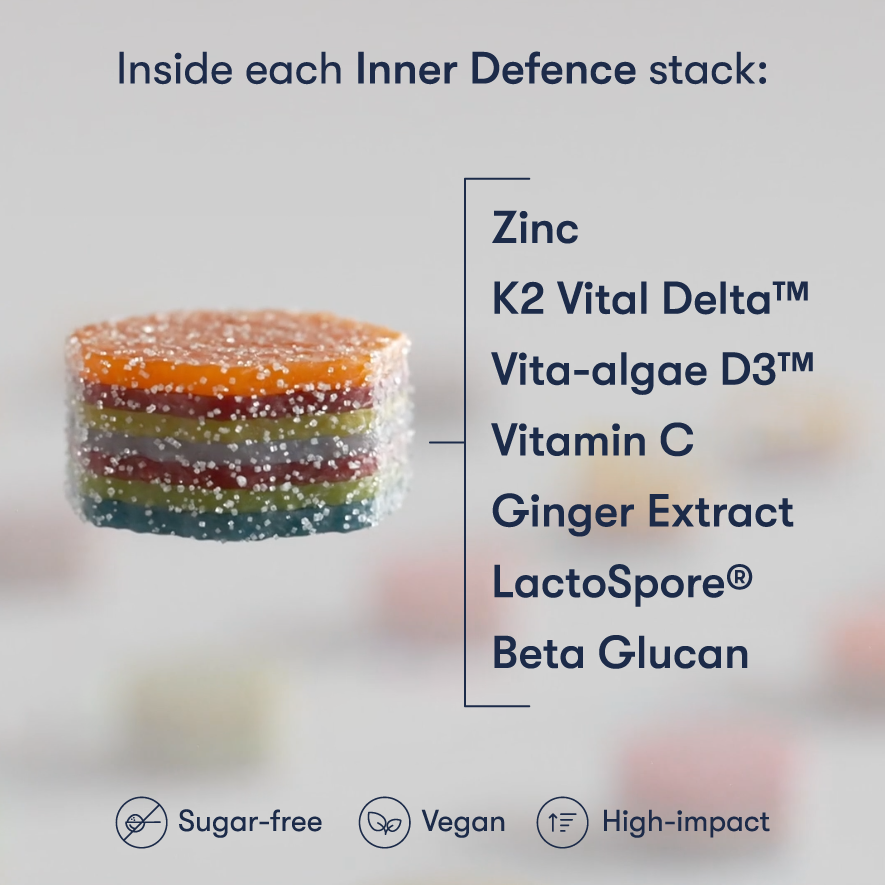 In each stack.
Supports immune health
Helps the body create new cells and enzymes
Aids the recovery of healing muscles and wounds
10mg per serving
Helps improve digestion and gut health
Fortifies immune system function
Enhances absorption of nutrients
Fights inflammation around the body
200 Million CFU per serving
Helps support natural recovery
Supports in strengthening the immune system
Powerful anti-inflammatory and antioxidant effects
100mg per serving
An essential for immunity support
Aids mood regulation
Helps to support cognitive function and nervous systems
Sourced from nutrient rich algae
300IU per serving
Helps maintain healthy bones, teeth and cartilage
Helps with iron absorption
An essential for immunity support
Supports eye and cardiovascular health
96mg per serving
Helps support normal blood clotting
Powerful promoter of cardiovascular health
Supports muscle & bone health
Supports natural recovery
75mcg per serving
Positively stimulate your immune system
Maintain a healthy gut microbiome
Helps reduce cholesterol levels
Reduce glucose sensitivity
50mg per serving
High Efficacy & Absorption
Nourished vitamin stacks are made fresh to order and we guarantee at least 99.5% efficacy on all of our products so you can trust that you are getting the maximum benefit and impact of the nutrients inside. In addition, all of our gummy stacks are made with a patented vegan gel delivery system, allowing for a higher-bioavailability of the actives inside and allowing them to be delivered into the bloodstream, up to 5x faster than pills or capsules.

Learn More
Aided my lockdown recovery
"Delicious taste that is well presented and has aided my recovery during the lockdown period. Well recommended."
*****
Suzanne, Nourished Customer
Boosting my immunity
"Really love this product. It tastes good and it's good to know that I am doing something positive to boost my immune system."
*****
Sion, Nourished Customer