The Inner Peace Stack
A meticulously formulated combination of 7 high impact micro-nutrients and super foods clinically proven to help support your mental health & well being. Each box contains 28x chewable vegan gummies, in home compostable, plastic-free packaging.
Stress & Anxiety Relief
Improved Focus & Cognitive Function
Enhanced Energy & Mood
Improved Sleep Quality
Orders are made fresh, please allow up to 7 days for your order to arrive.
Calm Your Mind: Sugar-Free, Vegan Gummy Vitamins
'I've tried other high quality but cheaper vitamins and none of them have has the same impact as a stack from Nourished. These actually change my mood and make me feel calmer. They are worth the money and love that the individual packages are completely biodegradable.' - Natasha Riley, Nourished Customer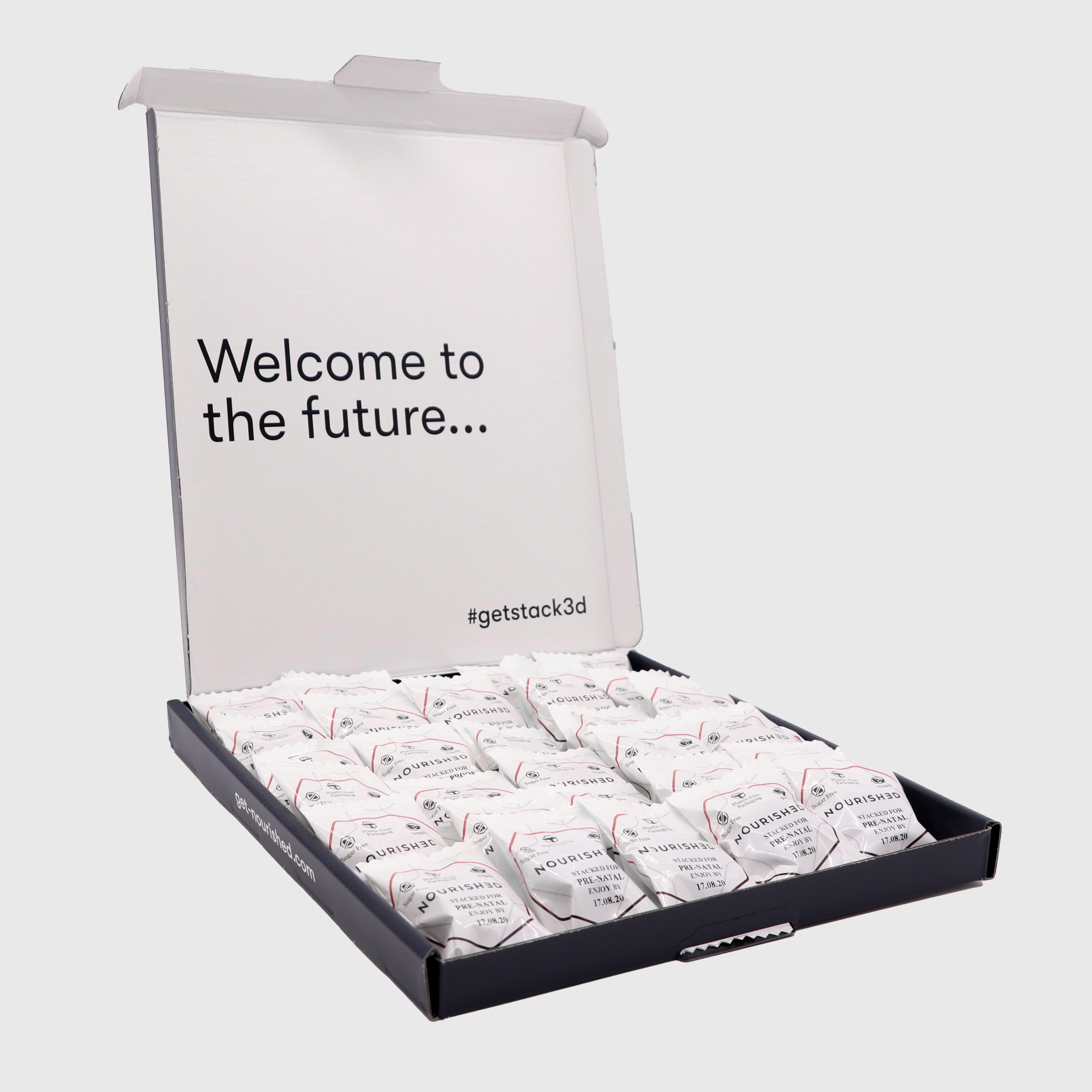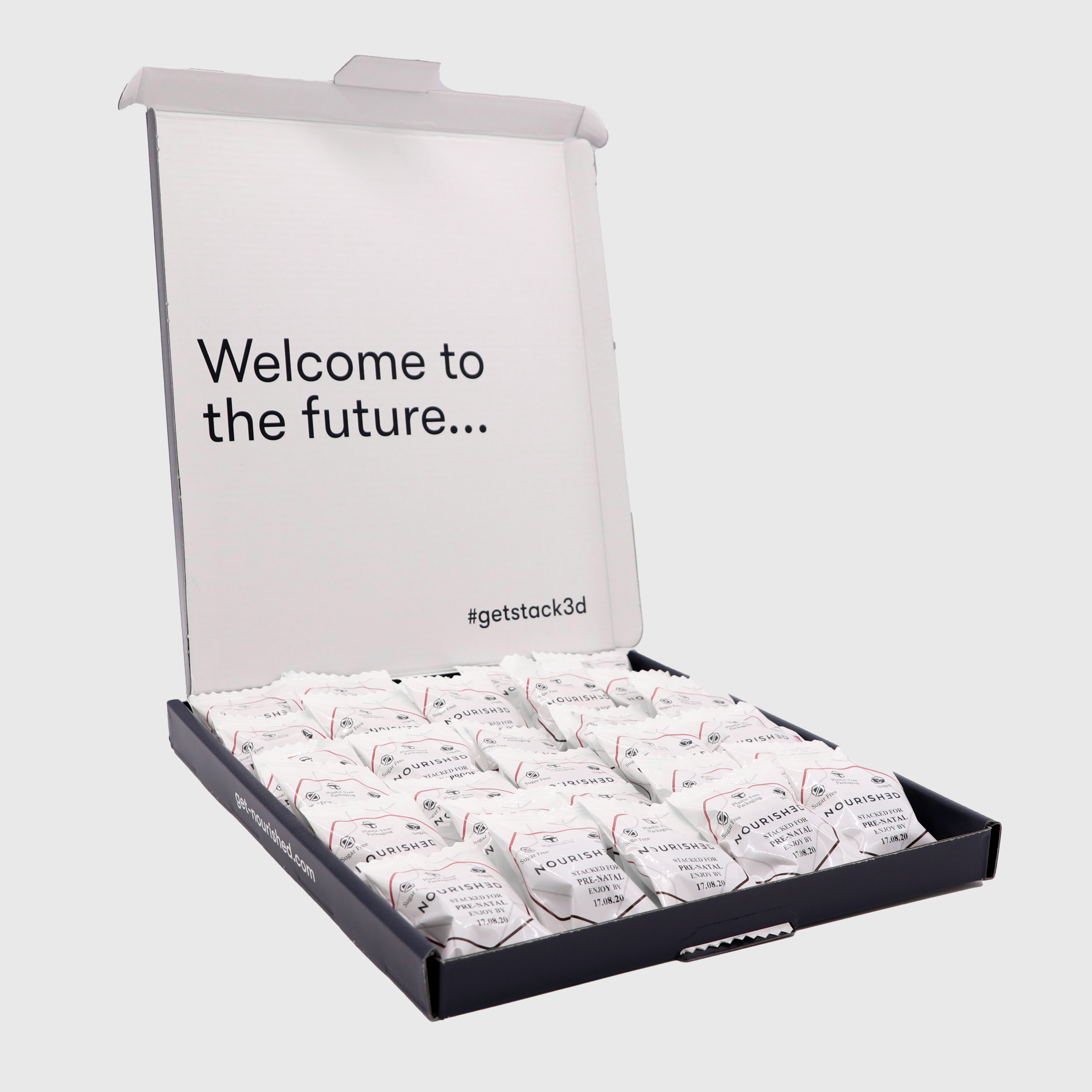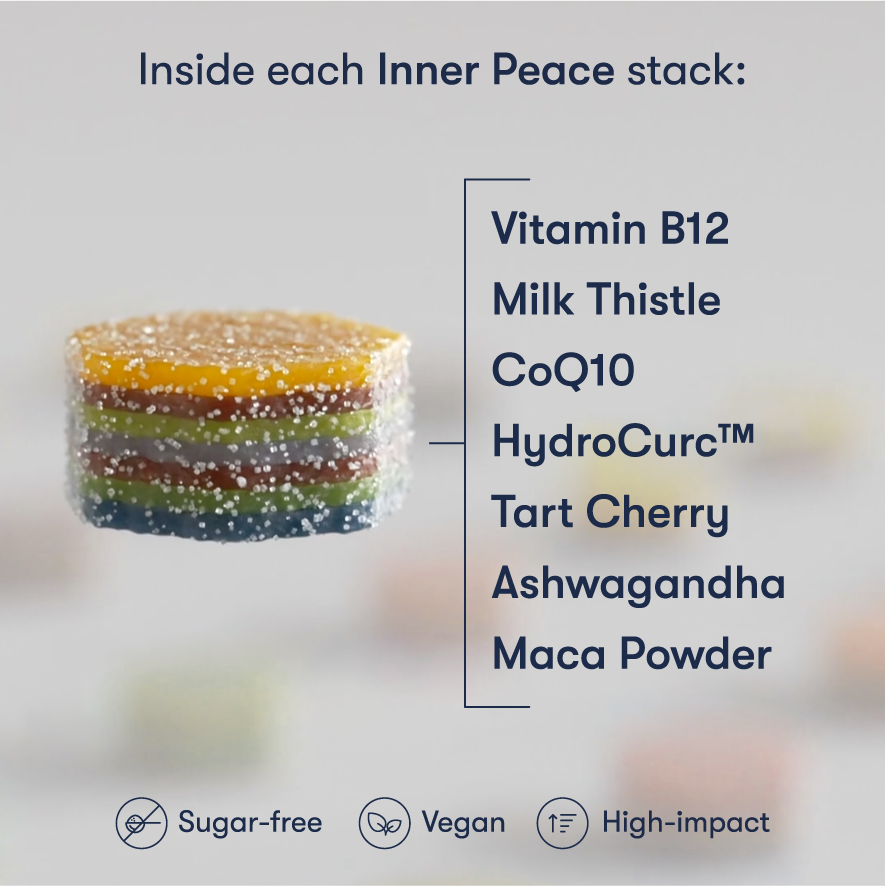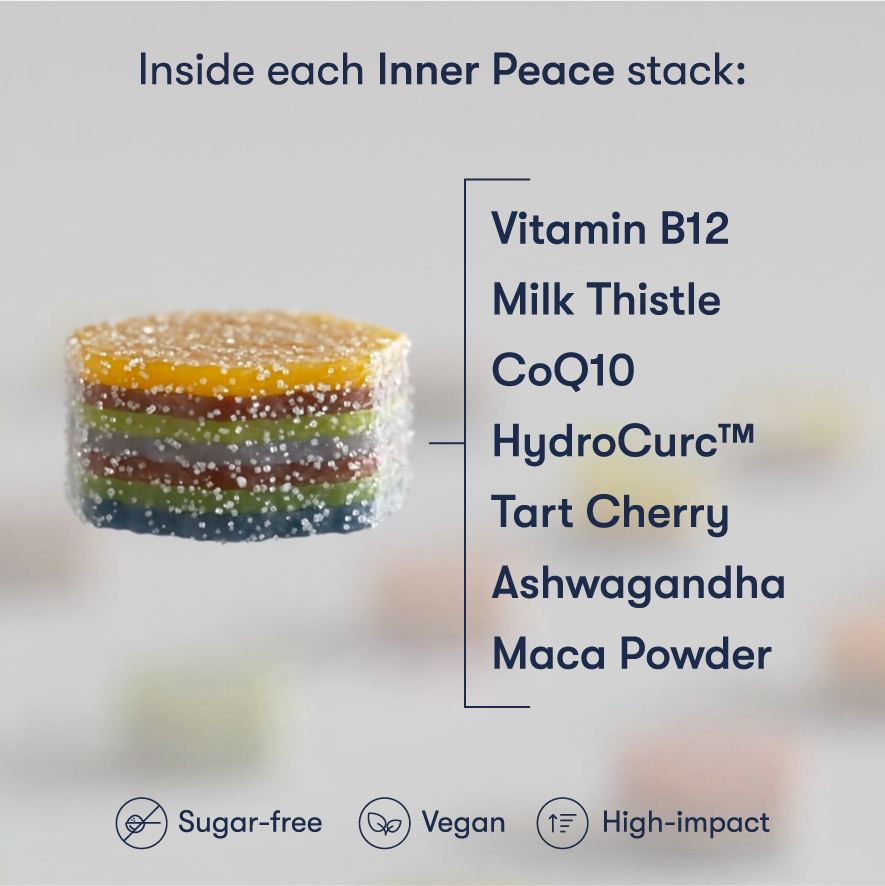 In each stack.
Vitamin B12 (Cyanocobalamin)
Helps increase energy levels
Regulates moods and reduces stress
Helps improve quality of sleep
3.75mcg per serving
Rich in antioxidants
Improves focus & cognitive function
Contains antiviral and anti-inflammatory properties
100mg per serving
Supports in lowering blood pressure
Studies show improvements in heart health and blood sugar regulation
Helps to reduce frequency of migraines
30mg per serving
HydroCurc™ & Black Pepper Extract
Packed with powerful anti-inflammatory properties
Enhances memory & cognitive function
Supports hormonal balance & overall wellbeing
96mg per serving
Helps improve focus & cognitive function
Helps regulate natural sleep cycles
Rich in antioxidants
100mg per serving
Supports with reduction of cortisol and stress levels
Helps reduce anxiety and tension
A powerful anti-inflammatory
Helps improve focus & cognitive function
100mg per serving
Enhances mood & energy levels
A natural libido supplement
Improved memory & brain functionality
50mg per serving
High Efficacy & Absorption
Nourished vitamin stacks are made fresh to order and we guarantee at least 99.5% efficacy on all of our products so you can trust that you are getting the maximum benefit and impact of the nutrients inside. In addition, all of our gummy stacks are made with a patented vegan gel delivery system, allowing for a higher-bioavailability of the actives inside and allowing them to be delivered into the bloodstream, up to 5x faster than pills or capsules.

Learn More
Feeling Fantastic
"Have been feeling quite stressed recently and trying to find something to aid helping feel more calm and focused while working from home. The stack I chose has really helped. Feeling the benefits of these nutrient packed stacks. Which also taste amazing, better than taking the usual tablet. Thank you."
*****
Marina, Nourished Customer
Actually look forward to having vitamins now!
"First Class service. Easy to consume as opposed to 10+ capsules with lots of water and really nice tasting - like a big sweet! Highly recommended."
*****
Mark, Nourished Customer