The Plant-based Power Stack
Our special plant based power blend of 7 high impact micro-nutrients and super foods tailored for a vegan diet and approved by the Vegan Society. Contains 28 x edible gummy vitamins designed to be taken daily. 
Immunity Support
Digestion & Gut Health
Energy & Mood Boosting
Orders are made fresh, please allow up to 7 days for your order to arrive.
A Plant-Based Promise: Sugar-Free, Vegan Gummy Vitamins
'Lovely tasting, vegan and keeping me healthy, what's not to love about them!' - Sarah Bayliss, Nourished Customer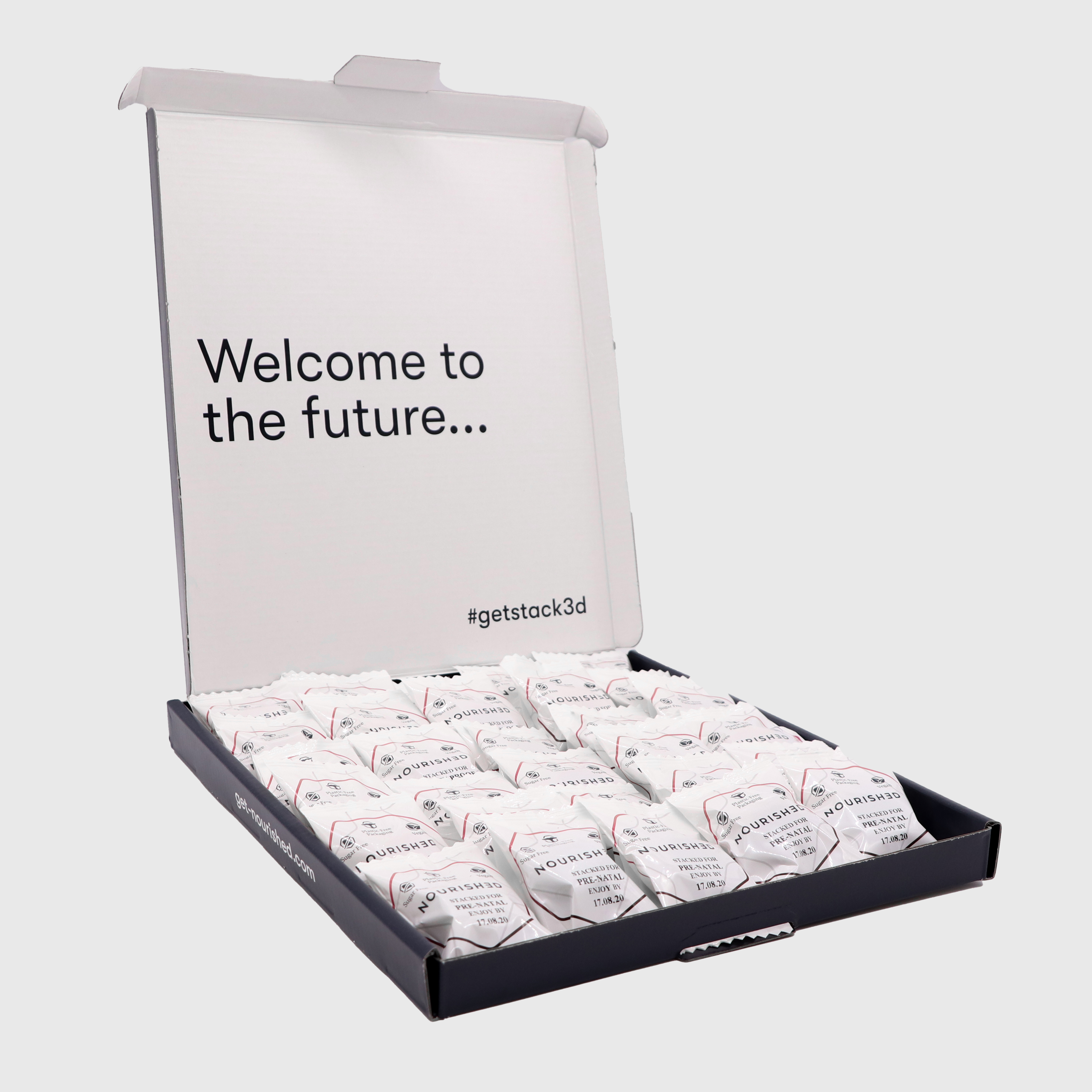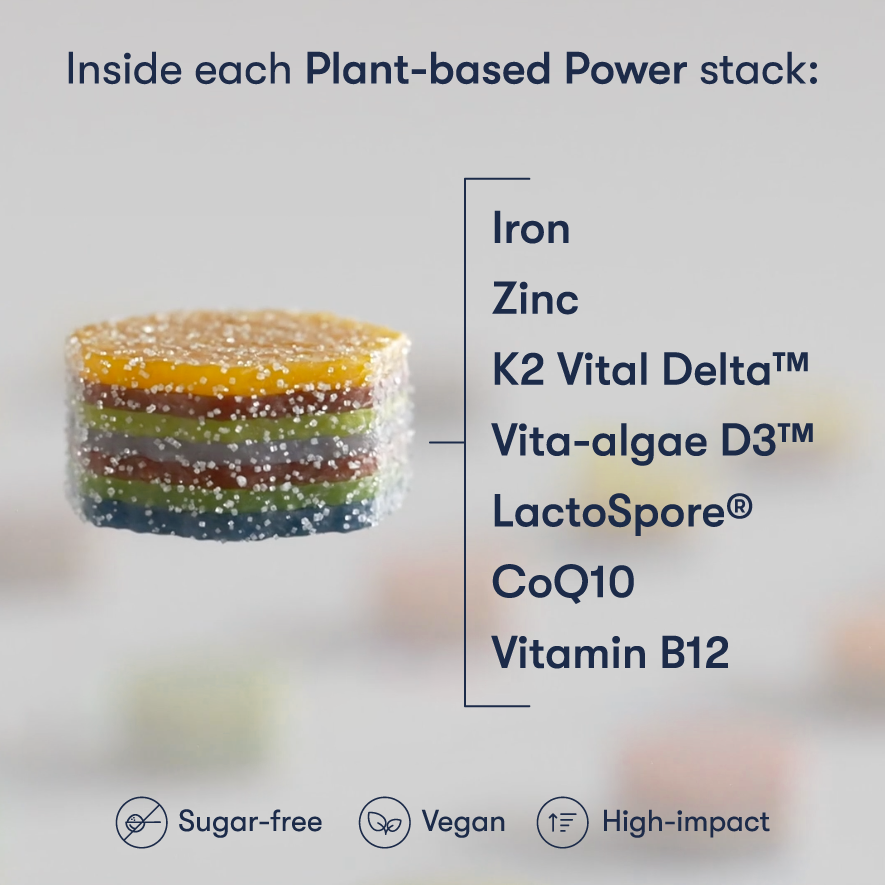 In each stack.
Vitamin B12 (Cyanocobalamin)
Helps increase energy levels
Regulates moods and reduces stress
Essential for Vegan diets
Helps improve quality of sleep
3.75mcg per serving
Helps support normal blood clotting
Powerful promoter of cardiovascular health
Supports muscle & bone health
75mcg per serving
An essential for immunity support
Aids mood regulation
Helps to support cognitive function and nervous systems
Sourced from nutrient rich algae
300IU per serving
Helps improve digestion and gut health
Fortifies immune system function
Enhances absorption of nutrients
Fights inflammation around the body
200 Million CFU per serving
Helps deliver energy to your cells
Shown to help improve heart health and blood sugar regulation
Helps lower blood pressure
Naturally rich in anti-ageing properties
30mg per serving
Supports immune health
Helps the body create new cells and enzymes
Aids the recovery of healing muscles and wounds
10mg per serving
Helps reduce fatigue & poor focus
Essential for nervous system health
Improves energy levels
Aids better athletic performance
12mg per serving
High Efficacy & Absorption
Nourished vitamin stacks are made fresh to order and we guarantee at least 99.5% efficacy on all of our products so you can trust that you are getting the maximum benefit and impact of the nutrients inside. In addition, all of our gummy stacks are made with a patented vegan gel delivery system, allowing for a higher-bioavailability of the actives inside and allowing them to be delivered into the bloodstream, up to 5x faster than pills or capsules.

Learn More
Love these plant based supplements
"I love these supplements and the variety of options it gives you. I also like that there are plant based options and supplement options that aren't in the usual multi-vitamins. This one tastes like a gummy sweet, so it feels like a treat or a midday snack when you have it. I also love that it is plastic free and sugar free as I am moving away from plastic packaging."
*****
Neyna, Nourished Customer

Feefo Reviews
Yummy little stacks of joy
"I love these yummy little stacks of joy. Great that there is a pre-selected vegan stack, so I didn't have to do anything except sit back and enjoy."
*****
April, Nourished Customer

Feefo Reviews