Personalized gummy vitamins, suited to your mind and body.

Each stack is sugar-free, vegan and packed full of nourishments. Use code: MARTHA50 to get 50% off your first box when you subscribe.
How it works
01. Configure your stack
Personalize your own Nourished blend or choose from one of our specifically formulated Life Stacks.
02. 3D Personalized vitamins
Your unique stack is 3D printed on demand by our patented technology.
03. Delivered right to your door
Your month's supply of 28 custom stacks will be delivered directly to your door.
04. Highest Efficacy
Eat one stack per day. Compared to traditional pills, Nourished has 99% higher efficacy and 70% higher absorption.
Personalized nutrient gummies. Designed by you, freshly made by us.
We'll recommend a unique combination of vitamins, minerals and nutrients.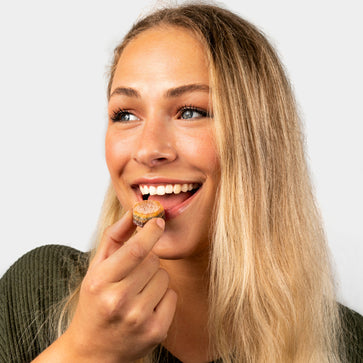 Loved by customers
Don't just take our word for it. Join the thousands of customers who have experienced a difference with their own Personalized Nourished stack!
7 in 1
Every Nourished stack combines 7 scientifically-backed ingredients into a single and delicious gummy stack. Freshly 3D printed and delivered right to your door.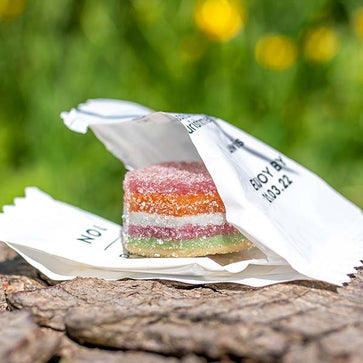 Sustainable packaging
Our packaging is 100% plastic free and our home compostable wrappers enable you to nourish your health, without harming the planet.
As featured in.









Vitamins.
Designed by you.
Nourished is a 3D printed, personalised gummy packed full of high impact vitamins and nutrients.
If you take multiple vitamins daily; your routine is about to get a whole lot easier and tastier!
Build your own 7-layer stack, packed with vitamins and nutrients from a wide range of over 30 active ingredients. Take our short lifestyle quiz and create your stack today.
---
Join our mailing list to be kept up to date with the latest news, research and advice from our in house experts and the world of nutrition.